Cash Bondsman Des Moines, Iowa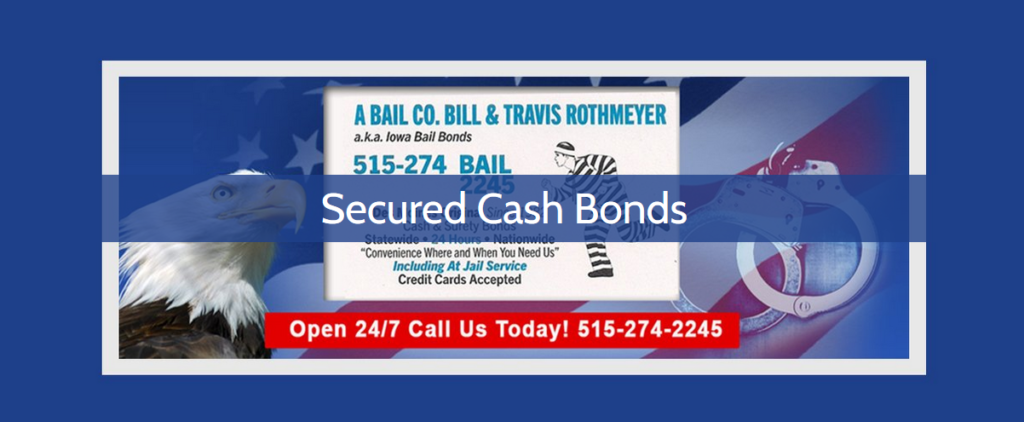 24/7 Affordable Cash Bonds in Des Moines, IA
Get Yourself out of Jail With Our Cash Bonds
---
The professional bondsman at A Bail Co. Bill & Travis Rothmeyer specialize in providing cash bonds to make sure that you don't spend the night in jail. Whether you're dealing with violation of no-contact order, probation violations, or failure to appear in court, we can handle it all.
Since 1982, we have been your one-stop solution for your bail bond needs. We're certified to work with municipal, state, federal, and superior courts.
Our Services are 24/7/365 and mobile for the whole state of Iowa.
---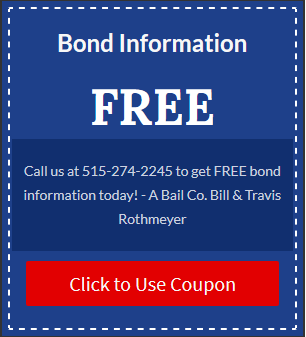 Call Now! Learn the basics of bonds and what kind of bond you need.
What is a Cash Bond?
A cash bond acts as a guarantee that a suspected criminal will show up for a court hearing or act in accordance with their contract. Cash bonds act as a cash backing upon posting bail and being released to ensure the defendant will be present for all court hearings and appearances. If you don't have enough cash on hand to post bail, you can use a bond as a financial loan so you can post bail.
When to use a Cash Bond?
A cash bond is necessary when the court will only accept cash for the full amount of bail; meaning the court will not accept equity in property or other collateral as bail. You must post the full amount to be released.
They are often used in legal cases where a defendant is considered by the judge a moderate flight risk, as the cash bond ensures payment is received by the court even if the defendant is absent from further court proceedings. This type of bond usually occurs when a defendant has failed to pay fines previously.
Use our 24/7 Mobile Cash Bond Services in Des Moines, IA
for the Following Violations:
Probation violation
Violation of no contact orders
Failure to appear in court
Not following judge's instruction, which leads to cash bonds being set